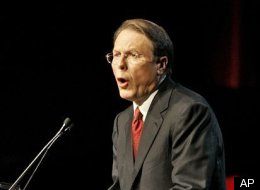 Politicians should not fear the repercussions of upsetting a lobbyist group, but should instead think of their constituency. Shame on those elected officials who changed their mind when the NRA butted in.
The NRA represents 4 million people, or roughly 1.3% of the population. Inversely, they do not represent 296 million people, so how have they amassed so much power on Capitol Hill? 91% of Americans favor at least minor gun controls.
Judges more frequently have been used as pawns in the game of politics, and considering David Souter's stance on gun control, is the bench really changing? The NRA cannot stack the deck in their favor.
Read the Article at HuffingtonPost